9/14/2017
Davinci & Martin Sennds A Big Thanks To All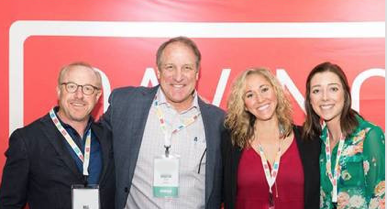 Dear Friends, Davinci Partners and Workspace Industry Members,
Team Davinci was really looking forward to spending some quality face time with all of you at the GWA conference in Miami this week. Unfortunately, mother nature had very different plans and made it impossible for anyone to travel to the Global Workspace Conference.
Since we are not able to meet in person, shake hands and enjoy the conversations for now - we wanted to at least send a BIG VIRTUAL HELLO and a MASSIVE THANK YOU for the awesome friendships, productive partnerships and all the great business we are able to enjoy together.
Times like these remind us how powerful nature really is and that absolutely nothing should be taken for granted. We know that all of us are supporting those that are less fortunate or have been affected by the recent disasters. Please keep doing so!
Unfortunately, some of our partner locations are experiencing significant challenges due to the recent natural disasters. Davinci wants to help generate as much business as possible for all of you while providing our customers with up to date information. If your location is affected, please update the Davinci Team as frequently as possible on your status for now.
We look forward to connecting with many of you in person at upcoming industry events or during site visits – and please remember… The 8th Annual Davinci Winterfest in Park City Utah is less than five months away!!!
Please stay safe and healthy!
Thank you,
Please, leave your comment