1/20/2016
WANY Sends A Hearty 'Welcome' to the GWA's New Executive Director Jamie Russo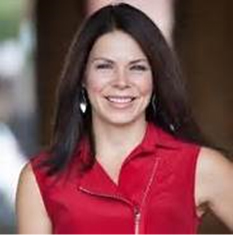 What a bonanza for all of us at WANY, the GWA, and our industry! Jamie Russo, the dynamic and talented Founder & Chief Of Work + Wellness at the hugely successful Enerspace COworking of Chicago and Palo Alto; and President of LEXC (The League of Extraordinary COworking Spaces), among other distinctions and accomplishments in our Serviced Workspace Industry, has signed on as the new Executive Director of the Global Workspace Association.
Jamie's leadership represents greater cooperation, unity and synergies among the Business Center, COworking and all other sectors of our exploding Serviced Workspace universe … a win-win for all parties – and especially for the burgeoning global Serviced Workspace consumers that we are all dedicated to providing greater value to.
WANY wishes Jamie Godspeed as the new GWA Executive Director, and pledges to provide all its support and resources to help her, and the GWA, achieve optimal outcomes this year and beyond.
Please, leave your comment