2016 OFFICERS:


RAY LINDENBERG
Winning Workspaces
Hospitality Group
President

LAYTON DODSON
The Office Quarters
Sergeant-At-Arms
ASHLEY KORNER
Carr Workplaces
GWA Co-Liason
BENJAMIN DYETT
Grind COworking
GWA C0-Liason
TRACEY BOYLE
Silver Suites
Secretary
HAYIM GRANT
Corporate Suites
Corporate Counsel
ANGELA OLIVO
Select Office Suites
NYC Host Chair

Executive Council Advisory Board


JAMIE LEWIS
Liquidspace
TERRY COIRO
Emerge212
LAURA KOZELOUZEK
Quest Workspaces
SCOTT FORMAN
Virgo Business Centers
MICHAEL RUTLEDGE
Jay Suites
ROBBIN ORBISON
CapeSpace




COMMITTEES:

ETHICS & STANDARDS
RAY LINDENBERG, Director
KATHLENE BUCHANAN
LAYTON DODSON
TRACEY BOYLE
LAURA KOZELOUZEK

BROKER RELATIONS
ROGER KAHN, Director
PRAKASH GAVRI
DANIEL SOFFER
GREGG DE LOS REYES
MICHAEL RUTLEDGE

RECRUITMENT
JAMIE LEWIS, Director
COLLEEN HICKEY
TERRY COIRO
WARREN HERSOWITZ
MARK WIATROUWSKI

EDUCATION
ROBBIN ORBISON, Director
BENJAMIN DYETT
ANDREW DEBENHAM
SCOTT FORMAN
ROBERT KONCELIK

PRESIDENTS & EXECUTIVE DIRECTORS EMERITI
PAUL CARTER
D. EDWARD BUNGERT
JOSEPH DETRANO
DAVID JAKUBOWSKI
ANDREA PIRROTTI


WANY – A NETWORK OF WORLD-CLASS MEMBERS OFFERING OVER 3 MILLION SQUARE FEET OF A+ CERTIFIED, PROFESSIONALLY-MANAGED SERVICED WORKSPACES GLOBALLY, AND RECIPIENTS OF OVER 2 DOZEN PRESTIGIOUS INDUSTRY ASSOCIATION & INDIVIDUAL-MEMBER AWARDS
The WANY / BC@50 Serviced Workspace Industry Golden Anniversary Educational Conference & Celebration Set For June 16-17: A Treasure Trove Of Take-Aways & Tips Set To A 'British Invasion' Musical Motif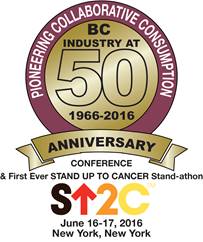 It's almost here! The educational take-away-packed BC@50 Conference benefitting Stand Up 2 Cancer is just around the corner -- and with its 'US/UK & Beyond Industry Unity' theme; plus this year's fun musical motif for all introductions, segues and intermissions -- 'The British Invasion I, II & III: From The Beatles To Adele'.

BC@50 Conference Chair Angela Olivo (Select Office Suites); Host/WANY Secretary Tracey Boyle (Silver Suites); and SU2C Project Honorary Chair Beth Lennard (F1rst Executive Centre of Calgary) look forward to seeing you at the four BC@50 Conference activities, including: The Welcome Reception on Thursday at 7:30 PM at The W Hotel - Downtown/WTC; as well as at the BC@50 All-day Educational Conference at 7 WTC, 10th floor from 8:00 AM - 5:00 PM on Friday, June 17th; followed by the US/UK Unity Dinner sponsored by essensys at 7:30 PM; and finally the US/UK Rock & Roll Sing-and-Dance-Off at Bar Nine at 9:00 PM that evening.

Attendance to all events is limited. If you haven't already indicated which of these four activities you'll be attending, please do so immediately. For Last-Call conference and event attendance availability/reservations; inquiries on Sponsorship & Exhibiting; WANY Membership information; and any other question, contact:
info@workspace-ANY.com
. We look forward to making some beautiful music together at
BC@50
… celebrating the Golden Anniversary of our beloved industry and honoring many of the leaders that made this momentous occasion possible.
---
How Do You Stack Up Against Your Competition When It Comes To Sales Lead Inquiry Responses & Customer Service?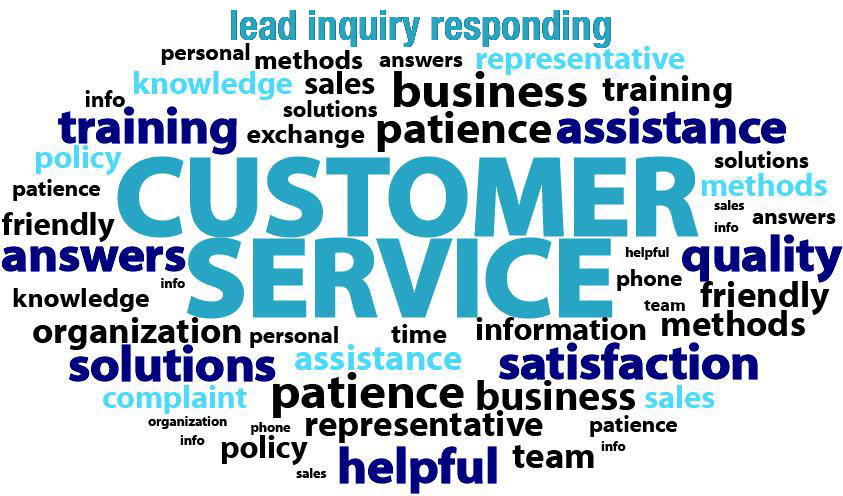 At the most recent WANY General Membership Conference, the following 'Secret Shopper' mini-survey results were shared:

of the Operators secretly shopped by phone as a sales inquiry, 4 in 10 answered immediately; 2 out of 10 returned a VM within 5 minutes; 1 out of 10 returned the call within 6 hours; 1 in 10 returned the call the next day; and amazingly, 2 in 10 never returned the call! When a separate group of Operators were secretly shopped on-line by I-form, the results were pretty similar: 5 in 10 responded within 5 minutes; 2 in 10 within an hour; 1 in 10 responded within 6 hours, and astonishingly, 2 in 10 never responded to the inquiry. As a bonus observation, 7 out of 15 did not have a phone number posted prominently, or at all, on their website.

How affective are your sales inquiry response practices? Are you losing sales to neighboring competitors with higher standards? Here is some related data to ponder, courtesy of our good friends at Davinci Virtual, regarding leads who call: 40% of callers, when put on-hold, hang-up after 60 seconds; 34% never call back again; and 65% hang-up without leaving a voicemail. People expect reliable, instant attention from us. Are you maxing out on your lead closings, or giving them reason to shop elsewhere?

---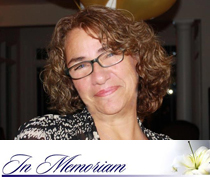 We Are All Deeply Saddened By The Sudden Passing Of WANY Board Member: Emerge212's

Terry Coiro
She was so full of spirit, warmth and the willingness to always share and contribute positively to everything and everyone she touched. That is the legacy of WANY Board Member Terry Coiro, the Client Services and Operations Coordinator at Emerge212, who hosted a number of WANY General Membership Meetings in recent years, who recently passed away from an aggressive form of cancer.

Our hearts, thoughts and prayers go out to her family -- both personal and at Emerge212. Remembrances will be shared of Terry at BC@50, which coincidentally is dedicated to Cancer Cure Research & Awareness, that will include a special Stand Up 2 Cancer 'Stand-athon' ceremony.

---